Summer is coming to an end soon. We have been enjoying this beautiful weather by spending time outside swimming, kayaking and being near water. Our new favorite activity is kayaking in the bay down the shore. Check out this video I posted on FB earlier this week.
Beets are wonderful blood cleansers and they are so delicious. They are one of the best plant sources of betaine, which lowers C-reactive protein levels, a marker of heart disease and chronic inflammation. They are naturally sweet so if you are trying to avoid sugar and sweeteners, they will give you that sweet flavor you might still crave.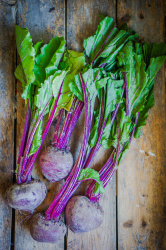 Raw Beet and Orange Salad
Makes 3-4 small servings.
For salad:
4 large beets, peeled and grated
2 oranges, cut into chunks
1/2 cup of pecans, chopped
1/4 cup fresh parsley, chopped
1 shallot, peeled and sliced thinly
For dressing:
Juice of 1 orange
1/2 tsp ground cumin
1/4 cup extra virgin olive oil
Sea salt and pepper to taste
Directions:
You can prepare the dressing up to a week in advance by whisking orange juice, cumin and olive oil together. Store in a mason jar or salad dressing cruet. Just before serving, beets with orange chunks, pecan nuts and chopped parsley, add dressing at the table.
Beet Pear SaladIngredients
:
1/2 tsp pink sea salt
1/4 cup extra virgin olive oil
2 Tbsp raw apple cider vinegar
1 Tbsp grated fresh ginger
4 cups raw grated beets

2 pears, chopped
1/2 cup raw pumpkin seeds
1 Tbsp poppy seeds
2 cups pea sprouts
Directions
:
Mix together salt, lemon juice, olive oil, and ginger. Combine beets, pears, pumpkin seeds, poppy seeds, and pea sprouts in a large bowl. Pour dressing over top, mix, and serve.