This cooling, raw soup recipe from my upcoming Refresh and Glow Summer Cleanse program is very simple to make and it takes less than 15 minutes t
o make. Enj
Serves: 2
Ingredients: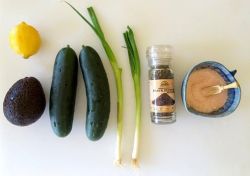 2 organic cucumbers, washed, chopped
1 lime or a small lemon, peeled
1 avocado, halved, pitted and flesh scooped out
1-2 scallions (green and white parts), chopped
1 pinch sea salt or pink salt
Freshly ground black pepper
Water to texture (1/2 cup or so .. see what thickness you enjoy)
Hemp seeds or homemade salsa
Mint (optional)
Directions:
Put cucumber, avocado, lime or lemon, scallions and salt in your blender or Vita-mixer. Blend. Add water if needed. Add freshly ground black pepper.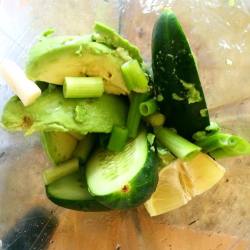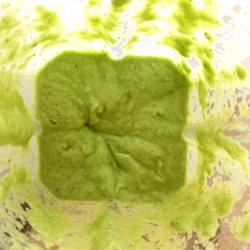 Sprinkle some raw hemp seeds on top or add two tablespoons of the homemade salsa on to.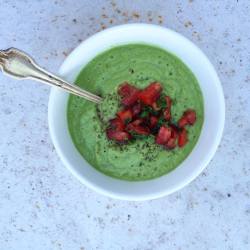 Note: Hemp seeds contain a perfect ration of the good fats that will help you burn fat in your body. It has a fabulous mineral profile and a good source of the much-needed nutrient, zinc.
Refresh your body, mind and spirit by joining us for the Summer Cleanse Program and eating simple, seasonal, nourishing foods to give your body and digestive system a rest and a reboot.
Smoothies, soups, salads, grains (optional), fish .. etc.
39 pages of recipes and daily suggested menu plan with 100% support.
Click here to enroll now
.