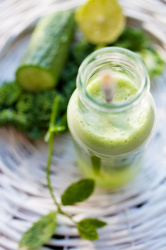 You have probably noticed that as soon as the year is over everyone is either on a diet or doing a detox. Many people gain weight or feel really sluggish and bloated after weeks of holiday indulgences and being off schedule.
And let me tell you, it is very tempting to jump on either of those bandwagons.
But there is something most of these people do not really realize ... that trying to lose as many pounds as they quickly can in January goes against Mother Nature.
Don't get me wrong. I am with you about January being about fresh new starts, new beginnings and taking action ... but in a different way than most people go about it.

January in the Northern hemisphere means winter time.
Our bodies are not designed to be consuming cold smoothies, juices and raw salads. What we need to be eating is warm foods that nourish us, that keep our bodies warm. We need to add more fat and
more protein to our diet to keep our organs and joints insulated and cushioned.
It makes sense, doesn't it?
A juice or smoothie cleanse will not only leave you feeling really cold but in time it will weaken your digestion and you'll end up feeling fatigued and deprived.
Just as squirrels change what they eat from the summer to fall and then fall to winter, we need to change up what we eat, too. If we eat with the seasons, we will have more energy and feel warmed from the inside-out. Our skin will be moisturized & glowing and our body will be able to fight colds.
January and the season of winter is all about slowing down, staying in, turning inward. Focusing on nourishing our minds, bodies and soul.
Instead of racing towards our goals, which creates an unneeded amount of pressure and stress, let's focus on nourishing, rebuilding and rejuvenating our bodies.
So is it possible to feel better and cleanse our bodies from all those "toxins" we ingested over the holiday season?
Yes, it is. We just have to go about it in a different way.
That is exactly what we will be doing during my
NOURISH. A 7-DAY WINTER CLEANSE.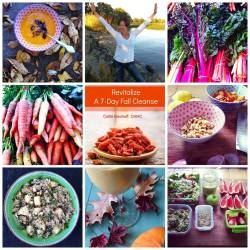 There will be NO deprivation. No fasting. Or juicing.
Click here to find out the details.
Just warming, kidney and adrenal gland nourishing, delicious foods. If you have ever done any of my seasonal cleanses, you know that the recipes I select are always keepers.
Join me and discover how the food you eat does make a difference. How it impacts every aspect of your health (from your skin to your digestion, to your moods and to the energy you have to achieve all that you'd like ). Come experience how you can eat well AND feel well.
My

Winter Cleanse

will help you get back on track to living your best life this year. This program has transformed many lives (see what past cleansers say below).
I am confident that you'll not only love the Winter Cleanse recipes, you'll also discover how wonderful this kind of eating makes you feel.
I know that you'll find it easy to continue eating this way well beyond the first 7 days. You'll be inspired to make permanent changes in how you approach food and eating - just like my past participants have successfully done.
What to expect?
A cleansed body + clearer mind + glowing skin + renewed outlook on life + happy kidneys and adrenals.
Benefits of the Winter Cleanse
decreased cravings

reduced inflammation

improved digestion, less bloating

less congestion

reduced joint ache and stiffness

better moods

reduced constipation

more energy

clear thinking

stronger immune system

preparing your body for a healthy spring
What Past Cleansers Have Experienced:
"I enjoyed cooking and never felt hungry!"
"I lost 8-10 lbs, feel lighter and look better."
"I lost a few pounds but the best part was becoming mindful."
"The best part was the reduction of my IBS symptoms that I suffer from most of the time and the fact that my skin was so soft."
"These cleanses with Csilla are fantastic! This will be my third one. The food is delicious and the support and encouragement from the rest of the group is wonderful. Do it!"
"The discipline of the cleanse has helped me get back on track with my healthy eating habits and it jump-started my weight-loss again. An added benefit I did not expect is that my joints did not hurt. Clearly I am sensitive to something and I can play detective as I put things back into my diet and figure out what I should avoid."
" Csilla you have changed my life and the life of my family and friends, in ways I could have never imagined just a few months ago. You have changed the way I look at food, the way I shop for food, the way I prepare food, the way I eat food, and my total relationship with food...for the better! I have never felt better since I began working with you. Thank you so much for the gift of good health and wellness that you give to me and countless others."
"Results from the cleanse included jump starting my weight loss (I lost more than 5 lbs!), having more energy, feeling in control of my cravings, eating healthier and just making changes. Extra bonus: my husband was very supportive."
"I lost about 20 lbs. in less than 3 months just by cutting out gluten and lowering my intake of sugar. It all started with Csilla's cleanse. I'd been trying to lose that weight for years, but it kept fluctuating. This time, it has come off and has stayed off for over six months. And, I've never felt better!"
"For 2 years, I've know that gluten isn't my friend, and for many years have known that sugar is my fix, and now you've exposed me to so much more about healthy eating and heathy nutrition. I want to find satisfying healthy substitutions for my present unhealthy choices. I realize that this is a process and participating in your fall cleanse has certainly set me on the path to success. I've always believed that knowledge is power; thank you for the knowledge that is empowering me to improve my mind and body!"
Join us here.