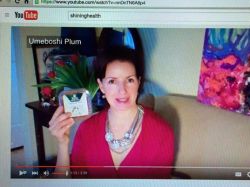 New Year's Eve is upon us and for many of us it means party time with lots of delicious food options and drinks. The good news is that there is no reason to suffer with that fuzzy, icky feeling the next day.

Check out the video I had made on this topic a few years back here:
https://www.youtube.com/watch?v=nnDnTN6A6p4
There are a few hangover cures out there such as drinking seltzer, Sprite or taking Ibuprofin or aspirin but today I wanted to share a tip that will not only work for your headaches but can support you after binging on too much sugar, after nasty food poisoning episodes or when you get the common cold.
The name of this mysterious, natural cure-all is the Umeboshi Plum. These plums can help with food poisoning, digestive issues, morning sickness, constipation and the common cold.
Umeboshi Plum is a traditional, pickled plum used throughout Japan, China and Korea for its incredible health-promoting properties. The word "umeboshi" literally means "dried ume." "Ume" has been translated as "plum," but is actually a species of apricot.
Umeboshi plum makes the body system alkaline. It is, in fact, one of the strongest alkalinizing foods. The blood and other body fluids of a healthy person are supposed to be slightly alkaline and sickness usually occurs when the body condition becomes acidic.
Thus, by restoring the body's acid-alkali balance, umeboshi helps to restore health. (Drinking lots of alcohol and eating too many sweets will quickly make your body vey acidic.)
This pickled sour plum is so useful as a natural remedy that the Japanese actually have a saying: "An umeboshi a day keeps the doctors away."
Umeboshi can be taken:
on its own

mixed with water, tea (like Kukicha) and other drinks

in soups

made into a sauce

spread on rice in your sushi (delicious!)
Note: If you have high blood pressure or suffer from a heart condition that can be aggravated by hypertension, umeboshi pickled plums may not be a smart choice for your diet. Each plum contains 690 mg to 839.8 mg of sodium, a considerable amount.

You can find them at your local health food stores.They last a long time when refrigerated after opening.

Another great hangover cure is the so called Bancha twig tea, known as KUKICHA TEA. It consists of the twigs of the tea bush and is generally available at better grocery stores and health food stores.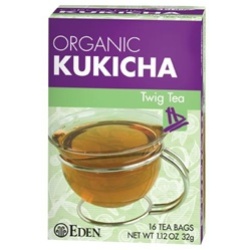 Kukicha tea is high in alkaline properties just as umeboshi plums and its benefits are endless.
Rich in selenium, manganese, zinc, vitamins A, B1, B2, niacin, polyphenols, flavonoids and amino acids. Kukicha tea also contains six times more calcium than cow's milk and 2.5 times more Vitamin C than oranges!

It helps support stable blood sugar levels, healthy cholesterol levels, and it also burns fat. It has the lowest amount of caffeine in it so you can enjoy it any time of the day. I personally really enjoy the taste of this tea and try to drink it often. I love Kukicha tea from EDEN.


Another great hangover soother is kuzu.

Kuzu is a proliferating plant native to the Orient. You can purchase kuzu at the health food store.Kuzu is also very alkaline and is therefore a good antidote to the acid-forming effects of sugar and alcohol.

Dr. Annemarie Colbin author of Food and Healing and one of my favorite teachers at the Institute for Integrative Nutrition recommends kuzu prepared with umeboshi plums for: for treating dietary excess, colds, hangovers, diarrhea, and rashes.

Directions:
Combine 1 tablespoon kuzu, 1 cup cold water, 1 tablespoon shoyu or Gluten Free Tamari soy sauce, and 1 mashed ume plum (or 1 teaspoon umeboshi plum paste) in a pot. Bring mixture to a simmer on the stovetop, stirring constantly until thick.

Feel free to share these tips with your friends on social media by copy and pasting the link to this article.