1/2 cup org. pumpkin puree (home-made or canned organic, make sure you get puree and not pumpkin pie)

1/2 banana (can be frozen)

1 cup unsweetened almond or hemp milk

1/2 Tbsp chia seeds

1 cup ice (optional)

1/2 tsp pumpkin pie spice OR 1tsp cinnamon and 1/2 tsp nutmeg (if you like nutmeg)

Raw honey to taste (or a few drops of liquid stevia)

Pure vanilla extract

Cinnamon for topping
Directions:

Combine all ingredients in blender and blend until smooth. Enjoy!


You may garnish the top with some chopped pecans or walnuts and a dusting of cinnamon.

This recipe is part of my upcoming Fall Cleanse program. As you see, this is not a fast, but a week of delicious, health supportive foods that will help you jumpstart your healthy eating habits while cleansing your body.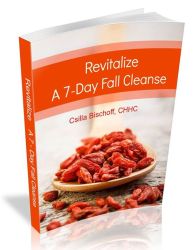 REVITALIZE A 7-DAY FALL CLEANSE - for more information, click HERE.
If you have any questions regarding the cleanse , feel free to email me csilla@shininghealth.com.








Ingredients:
2/3 cup organic butternut squash or pumpkin puree (organic canned is the most convenient and available at you
The idea of putting pumpkin or squash in a smoothie may sound different to you, but r