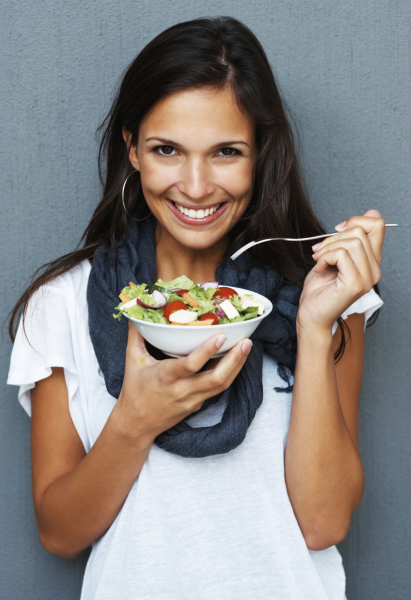 As an integrative nutrition health coach I have worked with hundreds of women over the past 10 years and let me tell you, none of us wake up in the morning and decide to intentionally chose unhealthy foods. Most of us want to eat well and know that when we are well nourished we feel good and we can give more to those we love.
So why is it still so difficult to commit to a way of eating that will feed our physical and emotional bodies so we can be at our best shape to tackle our everyday activities?
The two biggest complaints I have been hearing from women is that they feel they do not have the time to plan, shop and prepare healthy foods for themselves and their families on a daily basis and they also feel utterly confused about what is healthy and what is not.
For such a universal activity and with all the information available today about food, diet and nutrition, we should all be healthier than ever, but instead we're just more confused about what to eat or not to eat!
How do you know what to pick in a sea of endless grocery stores choices?
When it comes to choosing what to eat, I like to get a lot of nutritional bang for my buck, so to speak. The first step in any healthy diet is eating a balanced variety of fresh, local, seasonal, whole foods - so everyone should start there. But for women, science is showing that there are some foods that can help ward off osteoporosis, heart disease, breast cancer, and even tone down a hot flash or two.
Here are 5 of my personal "wonder woman" staple foods to include regularly in your diet.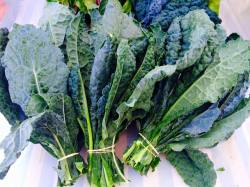 1) Dark leafy greens - such as spinach, kale, collards, Swiss chard, bok choy .. etc. are a low-calorie source of phytoestrogens, plant steroids that help us to maintain hormonal balance. They are rich in numerous important nutrients including iron (very important for us women), fiber, folate, bone nourishing minerals and vitamins such as K, C, E and B vitamins. Folate is especially important during pregnancy for ensuring proper neural tube development of the embryo, and has been shown to be important for heart health. (It's also best to get this nutrient from food.) Leafy greens protect our cells, including our skin and eyes, from environmental and age-related damage. They can be eaten raw, sautéed, in soups and stews, or steamed. Get in a few servings (about the size of your palm) of these vitamin B-rich foods, to balance the estrogen and progesterone levels in your body to ease PMS symptoms.
2) Avocado contains plant sterols, which help lower cholesterol. It's a rich source of potassium, magnesium, folate, protein, and vitamins B6, E, and K, as well as fiber. Our ovaries depend on unsaturated fats for hormonal balance and fertility and avocados are a rich source of unsaturated fats. Recommended dosage is 1/4 -1/2 avocado a day. Sprinkle it with some sea salt and lime juice to bring all its flavor out.
3) Fatty Fish
such as wild Alaskan salmon, sardines, herring and mackerel, will provide high quality, energy-sustaining protein along with a healthy dose of Omega-3 essential fatty acids, which is essential to good health. Low blood levels of omega-3s are connected to inflammation, which causes many health issues in menopause, such as osteoporosis, heart disease, vaginal dryness, memory issues, thinning skin and hair, joint pain, and dry eyes. Canned wild Alaskan salmon (Wild Planet) and sardines are quick and easy protein sources to serve up with a meal when you don't have time to cook. Aim for 4 ounces of a cold water fish a minimum of two times per week to maintain the health benefits that come from consuming oily fish. If you are vegetarian, add in flax seeds, chia seeds, hemp seeds and walnuts to your diet to get your dose of these essential fatty acids.

4) Probiotic rich foods such as plain, unflavored yogurt, kefir, sauerkraut, pickles, kimchi, kombucha, olives, miso and tempeh will help with healthy GI flora which is essential to our overall health, immunity and longevity! They are powerful bloat-busters. They can help us reduce inflammation, metabolize and recycle hormones, plus support healthy, glowing skin. They are known to prevent urinary tract infections and ward off nasty vaginal yeast infections. Include these powerful foods into your diet on a daily basis!
5) Stinging Nettles is a potent herb popular in Europe and considered one of the best all round women's tonic. It is a rich source of protein, calcium, phosphorus, iron, magnesium, beta-carotene, blood building chlorophyll, along with vitamins A,C, D, and B complex, all in a form that is easy for the body to use. It's super nourishing for your kidneys and adrenal glands. It is also a fantastic tonic for the female reproductive system; for young women just starting their monthly cycle, as well as women entering menopause. It also keeps you sexually vital. Drinking stinging nettles infusions will also positively benefit the health of your bone, skin, nails and hair. Consume it fresh if you can find it in soups, or prepare an infusion using the dried leaves which will produce a very nutritious, mild and slightly grassy tasting drink.
Stinging Nettles Infusion: Immerse one cup of dried nettle in a quart of boiling water and allow the infusion to sit for at least four hours. I like to use a pickle jar and place a saucer on top to cover it. Strain the liquid and store in the refrigerator for several days. A standard dose is 2 cups of nettle infusion per day. If it's been in the fridge for a few days, a quick sniff will let you know if the infusion has turned sour. If it has soured, it makes an excellent fertilizer for your plants, or a hair rinse that adds shine and texture.

Download my free 3 Day Mini Cleanse HERE and enjoy these foods in many of the recipes included in this food based, gentle detox program.