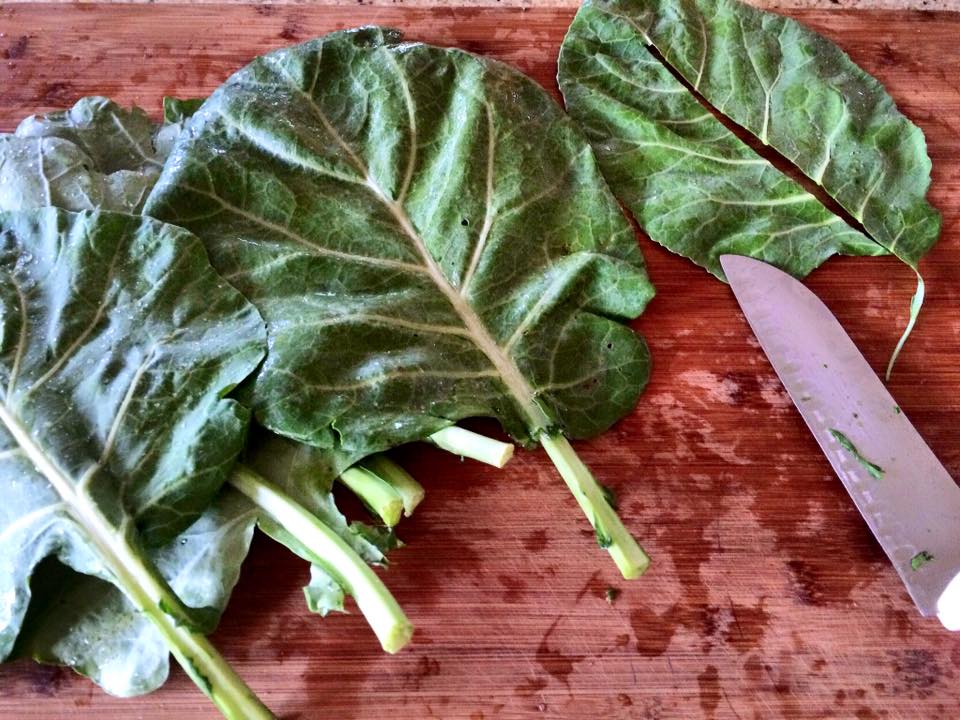 Collards are amazing!! They are loaded with vitamins K, A, and C, as well as calcium, iron and fiber.
I like to quick boil them for best flavor. Make sure to NOT discard any of the remaining cooking liquid, a.k.a pot likker! It is loaded with flavor and nutrients. You can drink it, you may use it and use it to cook beans or as a stock for soups. It can be refrigerated for a few days or frozen for several months.
Ingredients:
2 bunches collard greens, inner stem cut off and leaves rolled up like a cigar and chopped

1 1/2 Tbsp extra virgin olive oil

2 large cloves garlic

1/3 cup dried cranberries (unsweetened)

1/4 cup toasted pumpkin seeds

Sea salt
Directions:
Boil collard greens. Drain. Saute garlic in olve oil over medium heat. Careful not to burn. Add in dried cranberries and seeds. Add greens and coat with oil and garlic. Serve immediately. Enjoy!!
- See more at: http://www.shininghealth.com/blog/2015/06/collards#sthash.h4j1OpDw.dpuf