Back
Introduction to Essential Oils: Finding Your Inner Medicine Woman West Windsor NJ
Event date: March 03, 2017 6:00 pm to 7:00 pm
Event Details
Contact Info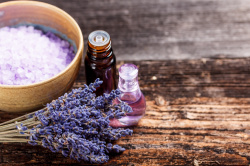 Join me and discover natural healthcare options with aromatherapy and the power of certified pure therapeutic grade essential oils.
This interactive and super informative class will deepen your knowledge and understanding about the basics of essential oils, the difference in quality and grades, potency and purity,
how and why they are so effective, and how to use them. Learn how to makeover your medicine cabinet naturally. You'll learn how to use essential oils to:
- assist digestion
- enhance you mood
- support sleep
- boost your immunity
- enhance your skin
- reduce the chemical load in your home .. and so much more!!
You will leave this class with practical tips and inspiration so you can start using essential oils right away.
LOCATION: YOGA SOUL Yoga Studio is located in the heart of West Windsor just a few blocks from the Princeton Junction Train Station with plenty of free parking!

<span style="
Location Info
64 Princeton Hightstown Rd | Princeton Jct.